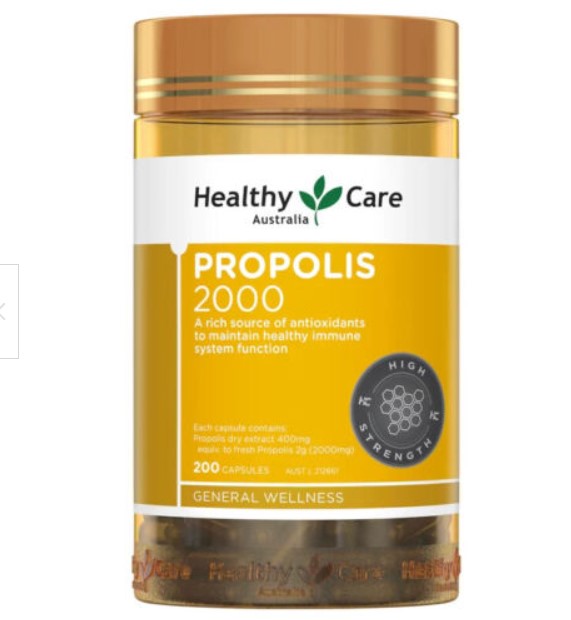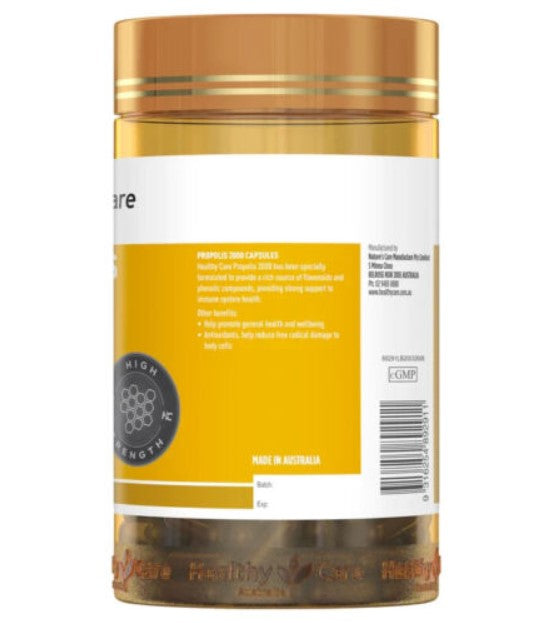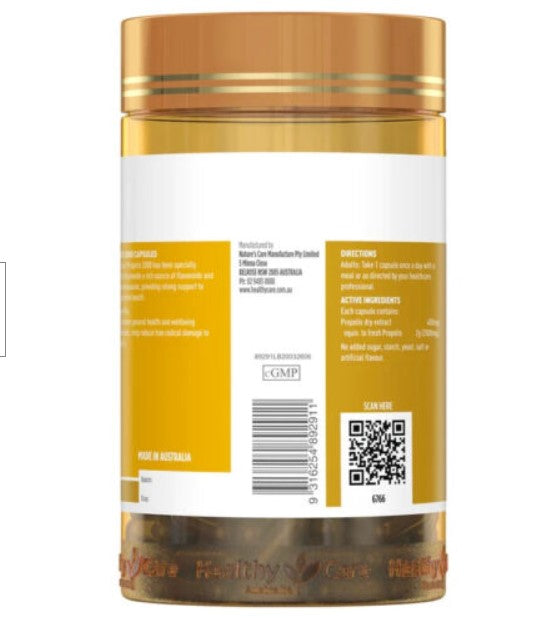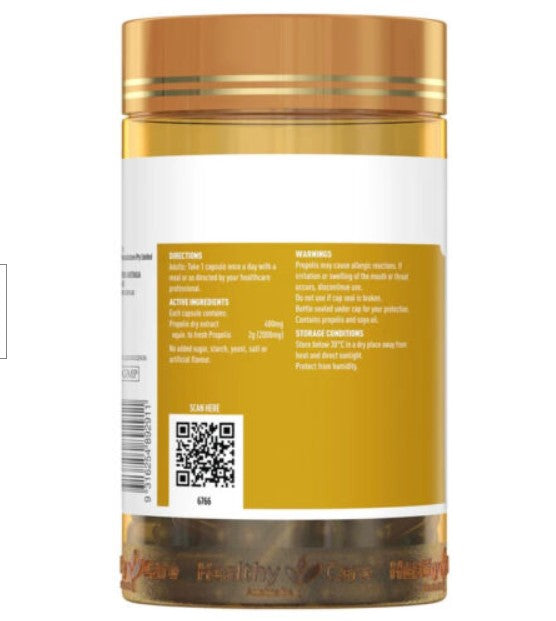 Healthy Care Propolis 2000mg - 200 Capsules
Get additional 15% discount when you checkout at least 3 items and 20% if 5 items! (any product).
REWARDS - 1 point for every $1 spend
Healthy Care Propolis 2000 has been specially formulated to provide a rich source of flavonoids and phenolic compounds, providing strong support to immune system health.

Other benefits:
 - Help promote general health and wellbeing.
 - Antioxidants, help reduce free radical damage to body cells.

Each capsule contains:
 - Propolis dry extract 400 mg
 - Equiv. to fresh Propolis 2g (2000mg).

Adult: Take 1 capsule once a day with a meal or as directed by your healthcare professional.
Disclaimer: Always read the label and follow the directions for use. 
Store below 30°C in a dry place away from heat and direct sunlight. Protect from humidity.
Propolis may cause allergic reactions. If irritation or swelling of the mouth or throat occurs, discontinue use. Do not use if cap seal is broken. Bottle sealed under cap for your protection. Contains propolis, soya oil, soya lecithin and sulfites.